Mark Coxe from the local Fife Parkinson's Support Group is now in print!
The Falkirk Herald newspaper said:
"Forth Ports employee Mark Coxe, who was diagnosed with the condition eight years ago aged 50, discovered a previously untapped flair for poetry during the coronavirus lockdown to produce his first piece of published work.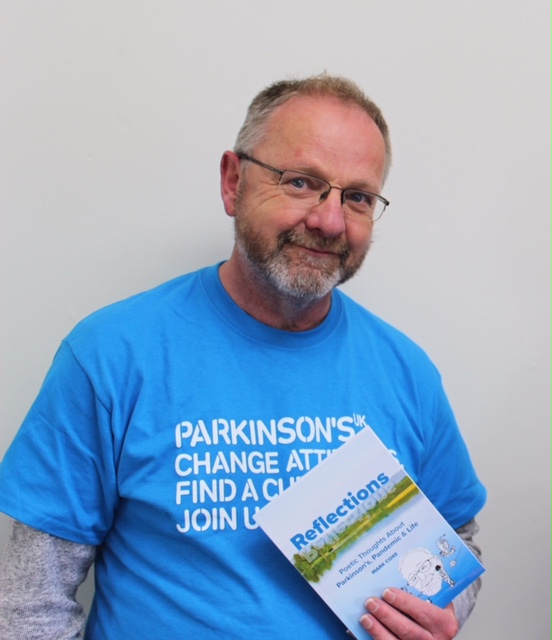 The Buckhaven man's book, titled Reflections: Poetic Thoughts About Parkinson's, Pandemic and Life, takes the reader on a humorous and thought-provoking journey.
Mark hated poetry at school and disliked poetry as an adult but woke up one morning with words flying round his head trying to organise themselves into poems – all inspired by the sight of his daughter's prom dress, which he knew would go unworn last year."
All proceeds from sales of the book will go to supporting Parkinson's UK, to get your copy contact Mark at mark.coxe@icloud.com