We are a group of people, affected directly or indirectly by Parkinson's:
- We have to deal with the effects of the disease on a daily basis.

- The life of carers is heavily influenced by our varying needs.
That's why we are interested in all possibilities to stop or slow down the progression of the illness and – moreover – never give up the hope, that research will come up with a cure for Parkinson's.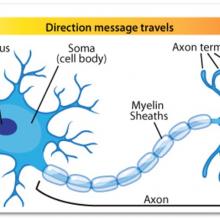 Monday, November 29, 2021
What more could a PwP or carer want (or need) to help them through the jungle of articles, reports and Webinars that are all so fascinating, but so easy to get lost in without the requisite scientific background or speakers and authors who talk to the non scientist.  If you have an understanding of any other terms which have helped you then please complete a comment box below and we will add them to the glossary. We hope that this glossary will help!
The glossary can be found in the About section: Glossary