We are a group of people, affected directly or indirectly by Parkinson's:
- We have to deal with the effects of the disease on a daily basis.

- The life of carers is heavily influenced by our varying needs.
That's why we are interested in all possibilities to stop or slow down the progression of the illness and – moreover – never give up the hope, that research will come up with a cure for Parkinson's.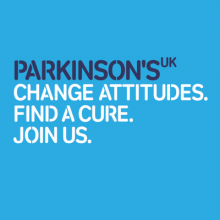 TRES AMIGOS - GULP! 

Call me crazy, oh what have I done?

It was on, it was off… then there was one,

My thoughts as a solo rider, filled me with fear,