My Parkinson's
|
Travelling to DRIG events can be…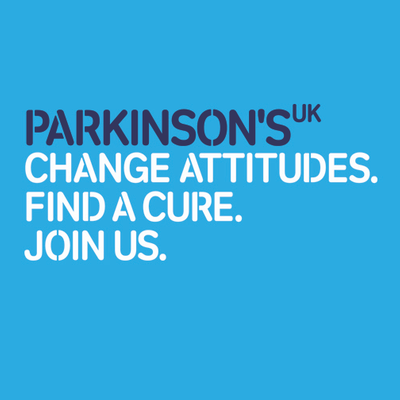 Tuesday, March 12, 2019
The following experience happened to a participant (Anonymous) of the first event in 2019. Thanks for letting us know what additional obstacles had to be dealt with by a person with Parkinson's.
For the recent meeting of DRIG in Dundee I chose to travel by train from Glasgow; a journey of about 90 minutes, followed, as this was my first visit, by a short taxi ride to the Life Sciences Building.

You might wonder why bother to write about the journey. Read on !!

Uniquely the Life Sciences building has a killer front door which slams shut at 1700, by which time visitors must be out. The station is a shortish walk away and all downhill. I arrived to find a train for Glasgow, where I was going to spend the night anyway, due. So down the escalator I went to the platform, looked up, to check the platform number and came to an abrupt stop. It was now due in an hour, underneath it was stated that the next trains to both EDINBURGH AND GLASGOW were subject to delay due to problems in the trains ahead. By this time the board had flipped back – very briefly – to the initial comment.

It was about an hour before the platform had a train on No 4 for Edinburgh and on No 2 for Glasgow. The only change to our route was to be a stop at Stirling.

One had had enough time to learn from a friendly inspector about the three levels of service up these parts – LNER, VIRGIN and – SCOTTISH; also that the tickets were interchangeable in situations like this. It looked unlikely however that HE who was being assisted would get a free taxi from Wigan to the Manchester soccer he wished to watch, if they arrived after 0100 hrs. Anyway we were now on our way and without further crises arrived in Glasgow as it started to snow and – I had a bed waiting. What planning!!

Next day I took my time. A mistake. Reaching Queen St about midday I descended to the lower level platform to find the Helensburgh train indicated 2nd, to arrive in about 10 minutes. After about 4 minutes it was cancelled, the reason given was mechanical between Haymarket and Bathgate. That meant a 30 minute wait on a cold and drafty platform.
Oh well, I had had some breakfast and felt I could cope. Always a Parkinson No-no.

However ABELLO** beat me to it. I didn't hear the Eastside loudspeaker, every train seems to go to Edinburgh anyway. Passengers on it were now all getting off. Then they told our side that ALL trains had been stopped. An official had also appeared on our platform but he ended his comment with the phrase "I don't have to tell you any more." Clearly this was no time for witticisms. He suggested that the best thing to do was to go over to Central and take the low level from there. IN CASES LIKE THIS THEY GET GOING QUICKER.

But that was not the end of it. The Doctor had to have the last word. The day was cold, there was frustration, not much had been drunk, and one had waited maybe 30 minutes. Only one thing loomed. "I don't have to tell you any more." BUT YOU ARE IN THE TRADE YOU SAY.

So with facial muscle fixed upon the hide we steal no sign of panic looms
As double coat hides all the kit the stream flows fast and safe an' peace reflects all's dry.

So the walk to Central commences. It's bitter cold. The people movers are neatly stacked but unattended and down below it's warmer. Any train west goes to Partick where it is even warmer and a train to Helensburgh properly placed in the daily schedule eventually comes. It's a three carriage and it leaves stuffed full.

But the line manager has the last word. Arriving at Dumbarton central the driver comes on the loud speaker to state that the train will terminate at the next station Dalreoch.

This guy must know that the 1b bus will be through to Dalreoch about the time the train arrives and that while many have got off at Dumbarton the bus will probably manage the rest for cardross to Helensburgh the terminus. Here we can catch local busses to the house after another short wait.

** Unfortunately this train just about to arrive at Queen street hit a person on the line between Bellgrove and High St. resulting in a general cancellation of all trains on this track.