My Parkinson's
|
Impressions from my first "DRIG Workshop" – Exercise and Parkinson's, Dundee, 8th Feb 2020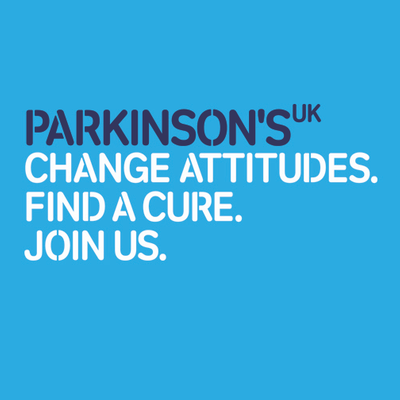 Friday, May 22, 2020
I am a 59-year old Irishman married to a wonderful person, Joanna. I was diagnosed with Parkinson's about three years ago in Belgium, and intend to retire this autumn, a bit earlier than anticipated, to Fife, where we  already have a house and two of our three children go to school.
Throughout most of my life I have been relatively fit, with one or two exceptions where work intensity prevented regular exercise. During my university days for example, I did a lot of running, and in my middle years, I took up biking (all types, cross, mountain road). Even managed to climb Mt Ventuex from the bottom.
Being active has therefore always featured in my life and so when my wife, who is progressively becoming informed on such issues in anticipation of our settling in St Andrews, suggested I attend a DRIG (Dundee Research Interest Group) organised workshop on exercise. I was not only eager to attend because of the subject material, but I had never been to a Parkinson's event before, and although I felt apprehensive about attending an event where I would be discussing my condition, out loud with others, I was keen to meet the "crowd".
In fact, I delayed going on a ski holiday by a few days so I could attend. Skiing is another sport I enjoy, but alas, my carving days are numbered as I have lost power and dexterity on my left side, which means I ski lopsidedly, and which also means I type most of the time with one hand.
I had of course high expectations. I went into the workshop with the hope that there would be clear evidence that exercise would help to retard the development of symptoms, or better still, the right programme for a person with Parkinson's could help to arrest its further development.
What I discovered was that things are not so black or white. While Parkinson's affects people differently, there was understandably no one-size-fits-all programme. Importantly, a variety of forms of exercise was central to any treatment (no matter what your symptoms were); what you needed to do was find the right "mix" for you, and there are ample people out there to support you along this path. A big feature of any plan however was starting and continuing, and for this, being aware of what happens locally, finding like-minded buddies and setting (ambitious, but realistic) goals and targets could help greatly, especially with your motivation.
Exercising of course had added benefits (for everyone):  not only in helping to boost for example the all-important immune system, it also helped one to maintain a positive frame of mind. Mens sana in corpore sano! Often needed for those down days.
My chief regret is that I took no notes during the workshop, the one pen I had chosen from the jar at home was devoid of ink, and so I have to rely on my memory, which has become hopelessly unreliable, but that aspect I tend to put down to age.
Nonetheless, I recall having been most impressed by the organisational skills of Werner, the compere-ship talents of Dr Sammler, the presentations and demonstrations, and the active involvement of the audience, made up of those with Parkinson's, carers, and those involved with providing movement courses of one type or another (including dancing). I think there must have been well over 50 people there (with standing room only at the back).
Out of the various presentations, I particularly remember Julie Jones's. She had diligently synthesised more than 2000 scientific papers and highlighted the parts relevant to those with Parkinson's. I recall her emphasising that intensity and frequency of exercise were key, and it being preferably too to have an exercise friend who could provide often-needed motivation.
I was intrigued by the presentation on the PD Warrior by Erin Traill, even more intrigued by her being able to demonstrate aspects without seeing us, alas technology failed, she was cut off,  and I was somewhat left trying to understand the abrupt moves she was proposing.
I was highly inspired by Janet Kerr, and her goal of cycling 50 miles for 50 weeks in her 50th year. Besides her fitness, I was most inspired by her determination, a large part of which was contagious.
It was unfortunate I had to leave before the workshop ended, I was soaking up all that was being said; how I wish it would take place again. But the next stage is more important, not just staying and being active, but doing some real exercise, and there was something out there for everybody. In short, it was a workshop that made me eager to start setting goals for myself, some of which will have to wait I fear until I retire later this year, by which time I also hope to attend DRIG events more regularly.