Event
|
Scottish Research Interest Groups Online Event January 2022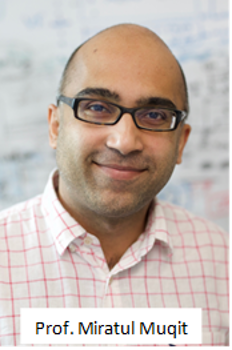 Key Facts
Date:
Saturday, January 22, 2022 - 10:30
The Edinburgh Parkinson's Research Group (ERIG) has invited all the Scottish RIGs to an online talk by Prof. Miratul Muqit from the University of Dundee. The event will start at 10:30 on Saturday 22nd January 2022.
Prof. Muqit will be introduced by Brendan Hawdon from DRIG.
The title of Prof. Muqit's talk is, "Exploring energy production and failure in Parkinson's."
We will hear about the critical role that problems in mitochondria (the structures within all our cells that generate energy) play in Parkinson's and how Prof. Muqit uses genetic and biochemical approaches to identify defects in the pathways that recycle damaged mitochondria and investigate new targeted therapies.
Registration is FREE using this link: