Event
|
Parkinson's and Technology, a series of 3 meetings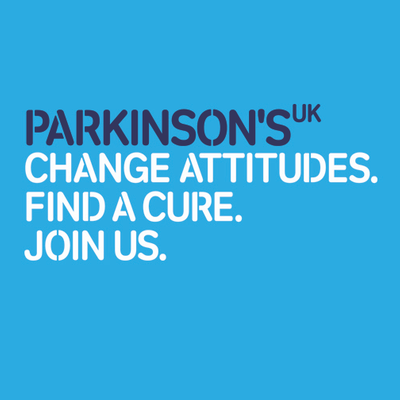 Key Facts
Date:
Saturday, January 23, 2021 - 14:00
Venue:
On-line - EventBrite Invitation
Speakers:
Rory Cellan-Jones, BBC Technology Correspondent
Lynn Rochester, Professor of Human Movement Science at Newcastle University
Andy Kerr, Lecturer of Biomedical Engineering at University of Strathclyde, Glasgow
Ray Finucane, Mechanical Engineer, Berkeley, USA
Kyle Montague, Associate Professor of Computing at Northumbria University, Newcastle
Towards a new quality of treatment for Parkinson's
About these Events
The‌ ‌past‌ ‌decades‌ ‌have brought‌ ‌an‌ ‌unparalleled‌ ‌increase‌ ‌in‌ ‌the‌ ‌speed‌ ‌of‌ ‌technological‌ ‌advances.‌ ‌Basic‌ ‌technology‌ ‌for‌ ‌products‌ ‌which are now at ‌the‌ ‌centre‌ ‌of‌ ‌our‌ ‌lives‌ ‌often‌ ‌did ‌not‌ ‌exist ‌10‌ ‌or‌ ‌20‌ ‌years‌ ‌ago,‌ ‌yet ‌we‌ ‌think‌ ‌we‌ ‌cannot‌ ‌live‌ ‌without‌ ‌them‌!
Many‌ ‌of‌ ‌these‌ ‌advances‌ ‌were‌ ‌not‌ ‌merely‌ ‌technological‌ ‌but‌ ‌incorporated‌ ‌'intelligent'‌ ‌algorithms‌ ‌that‌ ‌deliver‌ ‌amazing‌ ‌results‌ ‌from‌ ‌seemingly‌ ‌simple‌ ‌data.‌ ‌Along‌ ‌these‌ ‌lines‌ ‌we‌ ‌find‌ ‌products‌ ‌that‌ ‌monitor‌ ‌body‌ ‌functions‌ ‌in‌ ‌an‌ ‌innovative‌ ‌way.‌ ‌ ‌
Advances‌ ‌in‌ ‌sensor‌ ‌technology‌ ‌and‌ ‌algorithms‌ ‌are‌ ‌two‌ ‌of‌ ‌the‌ ‌cornerstones‌ ‌of‌ ‌this‌ ‌progress.‌ ‌Using‌ ‌Artificial‌ ‌Intelligence‌ ‌and‌ ‌Machine‌ ‌Learning‌ ‌methods‌ ‌accelerated‌ ‌the‌ ‌speed‌ ‌of‌ ‌development‌ ‌disproportionately.‌
There‌ ‌must‌ ‌be‌ ‌–‌ ‌and‌ ‌we‌ ‌are‌ ‌convinced‌ ‌that‌ ‌there‌ ‌are‌ ‌–‌ ‌endless ‌possibilities‌ ‌to‌ ‌make‌ ‌all‌ ‌of‌ ‌these‌ ‌advances‌ ‌work‌ ‌for‌ ‌each and every one of us‌.‌ ‌The‌ ‌hypothesis‌ ‌is‌ ‌that‌ ‌using‌ ‌intelligent‌ ‌solutions‌ ‌will‌ ‌contribute‌ ‌to‌ ‌improving‌ ‌details‌ ‌of‌ ‌the‌ ‌diagnosis‌ ‌and‌ ‌the‌ ‌efficacy‌ ‌of‌ ‌the‌ ‌drug‌ ‌treatment‌ ‌to‌ ‌name‌ ‌but‌ ‌two.‌ ‌It‌ ‌would‌ ‌most‌ ‌definitely‌ ‌lead‌ ‌to‌ ‌the‌ ‌ability‌ ‌to‌ ‌collect‌ ‌highly‌ ‌person-specific‌ ‌information‌ ‌about‌ ‌the‌ ‌environmental‌ ‌conditions‌ ‌and‌ ‌behaviour‌ ‌of‌ ‌the‌ ‌wearer.‌ ‌
We‌ ‌are‌ ‌part‌ ‌of‌ ‌this‌ ‌development‌ ‌and‌ ‌will‌ ‌benefit‌ ‌from‌ ‌it:‌ ‌
through‌ ‌improvements‌ ‌in‌ ‌managing‌ ‌the‌ ‌Parkinson's‌ ‌Condition‌ ‌(23rd January)
through‌ ‌assistance‌ ‌in‌ ‌managing‌ ‌the‌ ‌daily‌ ‌life‌ ‌with‌ ‌Parkinson's‌ ‌(27th February)
‌through‌ ‌improved‌ ‌treatment‌ ‌due‌ ‌to‌ ‌better‌ ‌informed‌ ‌specialists. (27th March)
Being in the midst of these developments we take the opportunity to show already existing solutions, dare to take a glimpse into the near future and are brave enough to articulate our own ideas. This series of, initially, three events is our offering to take part in a breathtaking journey towards a new quality of treatment for Parkinson's.
Event Gallery