Event
|
The Key Challenges of Parkinson's Disease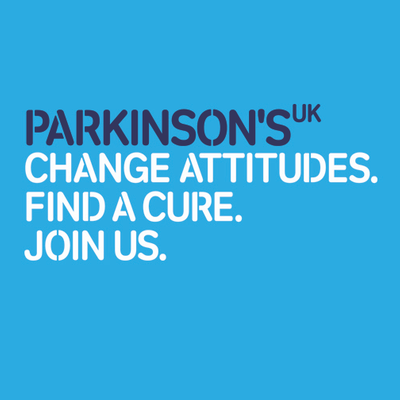 Key Facts
Date:
Thursday, May 27, 2021 - 17:30
Speakers:

Parkinson's disease (PD) manifests itself in many different forms. In fact, there appears to be an unlimited amount of new 'variants' as the predicted Parkinson's pandemic takes grip. Despite our individual experiences and effects of Parkinson's on our lives, we still, more than ever, need to remain in constant dialogue with each other. By thinking globally and acting locally, sharing successes and setbacks, we strengthen our collective bond, to raise our voices and build an unstoppable momentum towards defeating Parkinson's.
This webinar will focus on a triangle of challenges facing PD. Firstly, challenges of research and those faced by scientists while undertaking research. Secondly, the challenges of and competition for core, government funding, grant funding etc. And thirdly, challenges faced by PD research on the global stage and how to respond locally. The webinar will pay particular attention to the benefits of having strong local connections.
The event is being organised by two members of the Dundee Research Interest Group (DRIG) of Parkinson's UK and of the PD Avengers Research Arm, Marc van Grieken and Brendan Hawdon. We are part of the global network of PD Avengers and of local networks within Dundee, Scotland and the UK. This webinar is supported by the University of Dundee, the Medical Research Council's Protein Phosphorylation and Ubiquitylation Unit (MRC PPU), PD Avengers and many other individuals.
 
Programme:
• Introduction and scene-setting - Marc van Grieken
• PD Research challenges - moderated by Brendan Hawdon
o Ray Dorsey, Professor of Neurology at University of Rochester and one of the authors of 'Ending Parkinson's Disease:A Prescription for Action' in conversation with Professor Dario Alessi, Director of the MRC PPU on the challenges facing scientist in research around the world and on the research undertaken by a local institute having a global impact
o Q&A
• Funding PD Research challenges - moderated by Marc van Grieken
o Helen Matthews, Cure Parkinson's Trust and Katherine Crawford,Parkinson's UK in discussion about research funding, both locally and across the globe
o Esther Sammler MRC PPU and Ellenore Hobkirk on the commitment by Dundee University to Parkinson's research and introducing their 30-day challenge, see https://www.dundee.ac.uk/parkinsons
o Q&A
• Networking and advocacy challenges - moderated by Brendan Hawdon
o Soania Mathur, founding member of PD Avengers, on the global research landscape and its connections with local research
o Larry Gifford, founding member of the PD Avengers on the challenges of networking, jurisdiction, advocacy, and local hubs
o Q&A
• Summing up and Close – Marc van Grieken

Please note this meeting will be recorded and anyone who can't make it will have the opportunity to watch it on demand later
 
Report on Event
'The best Parkinson's Webinar I have watched!"
Event Gallery